Most of us tend to think of big rivers when someone mentions waterways, but waterways come in all shapes and sizes.   They can be farm drains,  ephemeral streams (flowing only occassionally), the local creek and other small and medium sized streams. The quantity and quality of the water they all carry and habitats they provide for fish and wildlife need enhancement and protection. All waterways (both large and small) are important and the Trust therefore takes a catchment wide approach to its enhancement work. 
Much of the Trust's work focuses on managing stream riparian margins. Every bit of rain falling on a cathment must travel over or through the soil within the small area of land either side of a stream (i.e. the riparian margin) before entering the stream.  Riparian margins filter nutrients and other contaminants from the water as it passes through. They  provide important habitat for wildlife and overhanging stream bank vegetation provides cover for fish.
Protecting riparian margins enhances habitats and water quality.  
Do you live in the Waiau Catchment?
Do you have a waterway on your property you would like to protect? The Waiau Trust can help; contact us to find out how.
The Trust provides grants, of up to 25% of the cost of fencing of waterways and their riparian margins on private property. Find out more about how we can help you fund your riparian management.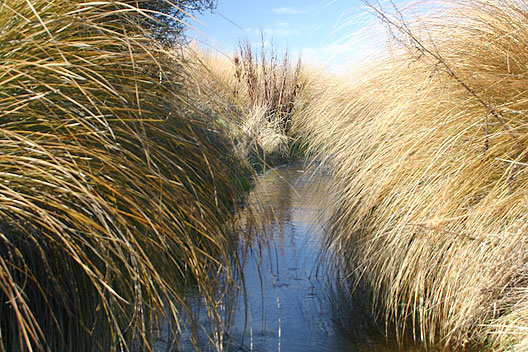 Stony Creek